Pianist, Laureate of International Piano Competitions
• Second Prize Winner – 59 Concurso Internacional de Piano Premio Jaén (Spain, 2017)
• Finalist – XXV Clara Haskil International Piano Competition (Switzerland, 2013)
• Grand Prix Winner – VII Dedication to Franz Liszt International Young Pianists' Competition (Moscow, 2010)

Dmitry Mayboroda was born in 1993 in Moscow.
In 2016 he graduated from the Moscow State Conservatoire after studying under the tutelage of the Merited Artist of Russia, Professor Valery Pyasetsky.
Dmitry Mayboroda has been winner of several International competition such as the I All-Russian Music Competition in Moscow (2002), the VII Vladimir Krainev International Young Pianists' Competition in Kharkiv (2004), the IV Jūrmala-2004 International Young Pianists' Competition in Latvia (1st prize), the VI Nutcracker International Young Musicians' TV Competition (2005, 1st prize),
the III Alexei Nasedkin Young Pianists' Open Competition in Yaroslavl (2005, 1st prize), the VII Spring in Russia International Chamber Music Festival (2007, 1st prize in the category "Debut"), the XIII Eurovision-2006 International Young Musicians' Competition in Vienna (3rd prize), the New Names International Young Musicians' Competition (2008, 1st prize), the VI Tchaikovsky International Young Musicians' Competition in South Korea (2009) and the VII Dedication to Franz Liszt International Young Pianists' Competition in Moscow (2010, Grand Prix).
In September 2013 he took part in the XXV Clara Haskil International Piano Competition (Vevier, Switzerland), at which he was a finalist and won the Bruno Mantovani Special Prize.
Dmitry was participant of International Music Festivals in Rheingau (Germany, 2003), St-Petersburg (Russia, 2003), Nizhny Novgorod (Russia, 2005), «Crescendo» (Russia, 2006 and 2010), «Kissinger Klavier Olympiad» (Germany, 2007, 2008), «Mozart-Tchaikovsky» (Russia, 2008), «The young Kremlin musical" (Russia, 2008), Antalya, Turkey (2009), «Stars on Baykal lake» (Irkutsk, Russia, 2010), Ravinia Festival (USA, 2011) and Winter Festival in Brazil (2012).
He performed concerts at G8 and Russia and the EU summits in St Petersburg and Khanty-Mansiysk as well as presidential concerts in Sochi and Novo-Ogaryovo.
Dmitry Mayboroda has performed with the symphony orchestras conducted by Vladimir Fedoseev, Vladimir Spivakov, Dmitry Liss, Saulius Sondetskis, Alexander Sladkovsky, in addition to the London Philharmonic Orchestra, the Vienna Symphony Orchestra conducted by Christian Arming, the Moscow State Symphony Orchestra under Pavel Kogan, the Wiener Symphoniker, the Helsinki Philharmonic Orchestra, the Filarmonica 900 orchestra of the Teatro Regio in Turin, the Orchestre National de Belgique, the State Academic Symphony Orchestra of Russia, the Mariinsky Orchestra, the National Symphony Orchestra of Ukraine, the Orquestra Sinfônica do Estado de São Paulo, the Hyogo Performing Arts Center Orchestra, etc.
He has toured to France, Austria, Germany, Slovenia, Turkey, Brazil, Italy, Lithuania, Poland, Israel, Norway, The Netherlands, the USA, Finland, Great Britain, Belgium, Ukraine and Japan.
Dmitry Mayboroda has been a grant-recipient of the New Names foundation and Vladimir Spivakov's Russian Performing Arts foundation.
Since 2010 he is supported by the Serge Rachmaninoff Foundation as one of the most promising ambassadors of the music of the composer.
Dmitry Mayboroda was involved in the production of the TV film "Kindred Souls Don't Grow on Trees" about the friendship of the two great composers Tchaikovsky and Grieg (Kultura TV).
Biography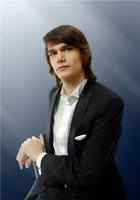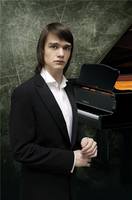 Русский
English
Grieg. Piano Concerto in A minor, Op. 16
Rachmaninoff. Prelude No. 4 Op. 23
Brahms, Mantovani, Ravel, Scarlatti, Schubert
Web Links:
Dmitry Mayboroda'sPerformances