Pianist, Composer, Laureate of International Competitions, Member of the Union of Composers of Russian Federation, Soloist of the Moscow Philharmonic Society
• First Prize Winner – 2016 Cleveland International Piano Competition (USA)
• Finalist – ХIV Van Cliburn International Piano Competition (Fort Worth, USA, 2013)
• First Prize Winner – VII International Paderewski Piano Competition (Poland, 2007)
"Nikita Mndoyants is a real brilliant among contemporary talented young musicians that I know well. He has a rare combination of creative and performer's gifts. His present achievements give us the hope that in the course of time he will become an eminent figure who would represent with honor all our composers and performers culture for the whole world."
Tikhon Khrennikov, composer, People's Artist of USSR
"I heard Nikita's playing in February 2005 in Moscow for the first time. And the next time was in Paris a year later. His artistic gift and virtuosity made a great impression on me. Whatever he played – Bach, Prokofiev or his own works, – the clarity of the musical idea became clear and bright because of his mastery in control of sound. You could feel that it was not just a performer who was playing, but an outstanding musician."
Bruno Monsaingeon, filmmaker, writer, violinist
Coming from the family of professional musicians, pianist Nikita Mndoyants began to play piano and compose music at a very young age. He entered Central Music School in Moscow in 1995, and gave his first public recital two years later, when he was eight years old. In March of 1999, the ten-year old Nikita appeared at the Sibelius Academy Concert Hall in Helsinki. His extraordinary performance was recorded and issued on a CD in 2001.
Nikita Mndoyants completed the Central Music School cum laude as a pianist and composer in 2006 and continued his education in the Moscow P. I. Tchaikovsky Conservatory where he studied with Professor Alexander Tchaykovsky (composition), Professor Alexander Mndoyants and Professor Nikolay Petrov (piano). Thereafter in 2014, he received a post-graduate degree from the Moscow Conservatory. Since 2013, he teaches orchestration in Moscow State Conservatory.
Nikita Mndoyants is a Prizewinner of numerous International Piano and Composition Competitions. He has participated in a number of international master-classes, including the Verbier Festival Academy master-classes, the Tel-Hai Piano Master-classes in Israel where he won the First prize of the Concerto competition.
In 2007, he won the First prize of the VII International Paderewski Piano Competition in Poland and special prize for the best semi-final recital.
In 2013 Nikita Mndoyants became a finalist in the famed Van Cliburn piano competition 36 years after his father.
In March 2014, he won the First prize at the III International N.Myaskovsky Competition for young composers in Moscow.
In 2016, he won the first prize at the Second Young Composers Competition in memory of Sergey Prokofiev in frames of IX Winter International Arts Festival in Sochi.
In August 2016, Nikita Mndoyants won the first prize at the Cleveland International Piano Competition and received the price for the best performance of a Baroque composition and the price for the best performance of a chamber music work during the final round.
Following his successful recital in Helsinki, Nikita Mndoyants has toured throughout Russia, Germany, Italy, Spain, Portugal, Latvia, Estonia, China, Switzerland, Israel, France, and the United States. Festival appearances have included the Chopin Festival in Duszniki-Zdroj, the International Keyboard Institute and Festival in New York, a festival dedicated to the World Economic Forum in Davos. Since 2012, he is a pianist and composer in residence at the International Music Festival in Wissembourg (France).
Nikita Mndoyants has been performing in the best concert halls in Moscow and St.Petersburg, Cortot Hall and Louvre Auditorium in Paris, Warsaw Philharmonic, etc.
He has played with many eminent conductors, among them – Leonard Slatkin, Eri Klas, Imants Resnis, Misha Rachlevsky, V.Ziva, Charles Ansbacher, Tadeusz Wojciechowski, M.Annamamedov, V.Redya, S.Bezrodnaya, K.Orbelyan, F.Korobov, A.Sladkovsky, V.Valeev, A.Arnold, I.Solzhenitsyn. In 2004, Nikita appeared with the famous Borodin Quartet, performing Quintet by Schostakovich. He continues to perform in a number of chambers concerts together with Eben Quartet, Brentano Quartet, Szymanowski Quartet, Zemlinsky Quartet, Atrium String Quartet, Mikhail Utkin, Valeriy Sokolov, Alexander Gindin, Andrey Belov, Vyacheslav Gryaznov etc.
Nikita Mndoyants took part in the shooting of the documentary films "Prodigies of Russia" (2000) and "The Competitors – Prodigies of Russia 2″ (2010) made by the German filmmakers Lichtfilm (director Irene Langemann).
Nikita Mndoyants' piano and chamber compositions were issued by publishing houses «Composer», «Muzyka» and «Jurgenson». Classical Records released two recordings in 2007, which include his compositions. In 2015, "Praga Digitals" recording company has released new CD of Weinberg's chamber music, including Piano Quintet performed by Zemlinsky Quartet and Nikita Mndoyants.
As a composer, Mr. Mndoyants' piano and chamber works have been performed by Daniel Hope, Nicolas Stavy, the Szymanowski Quartet, ensemble "The studio for new music", Chamber orchestra "Musica viva", and others. In 2015, Mr. Mndoyants was commissioned by the Arizona Friends of Chamber Music to write a piano quintet, which have its world premiere in November 2015, with the Zemlinsky Quartet.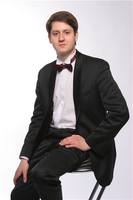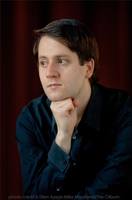 Русский
English
Mozart. Piano Concerto K 466
N. Mndoyants. Piano Quintet

Scarlatti. Sonata G-dur

Chopin. 3 mazurkas

Nikita Mndoyants. Concerto for piano and ensemble

Debussy. Preludes: The Sunken Cathedral, Gates Alhambra, Fireworks

Web Links
Nikita Mndoyants's Performances